Curating / Lecture Series / Branding
~Interabang, CSM–Student Lecture Series

2020
Student Lecture Series
Central Saint Martins, London
Identity, privilege and allyship are subjects which are framing much of contemporary critical discourse. In design education this has led to a significant change in the way students are taught to articulate projects with emphasis on research and position. Interabang is a direct response from the student body of Central St. Martins to allow these conversations to be had in a safe and inclusive forum. It invites people with the relevant skills to talk on how as designers we can engage in processes that amplify the voices that are too often silenced.


Conceptualization
Design history has conventionally excluded the achievements of woman, queer communities, minorities and non-western practitioners. This has led to many gaps in the representation of design, which is why Interabang aims to provide a selected discourse of socially and ethically committed design. A challenge was the lack of inclusive spaces in the graphic design industry, representing a diverse set of people, with a wider, more holistic perspective on graphic communication design. Interabang aims to ask questions that are not answered and to learn from artists and designers chosen by the student body. Due to the crisis of Covid-19 and the rapid changes of how we communicate, we adapted the format of the lectures and delivered the series online, ensuring equal accessibility for invited lecturers and students around the world. Another structural challenge Interabang addresses is the crucial concept of unlearning societal systems of value and the understanding of position and privilege.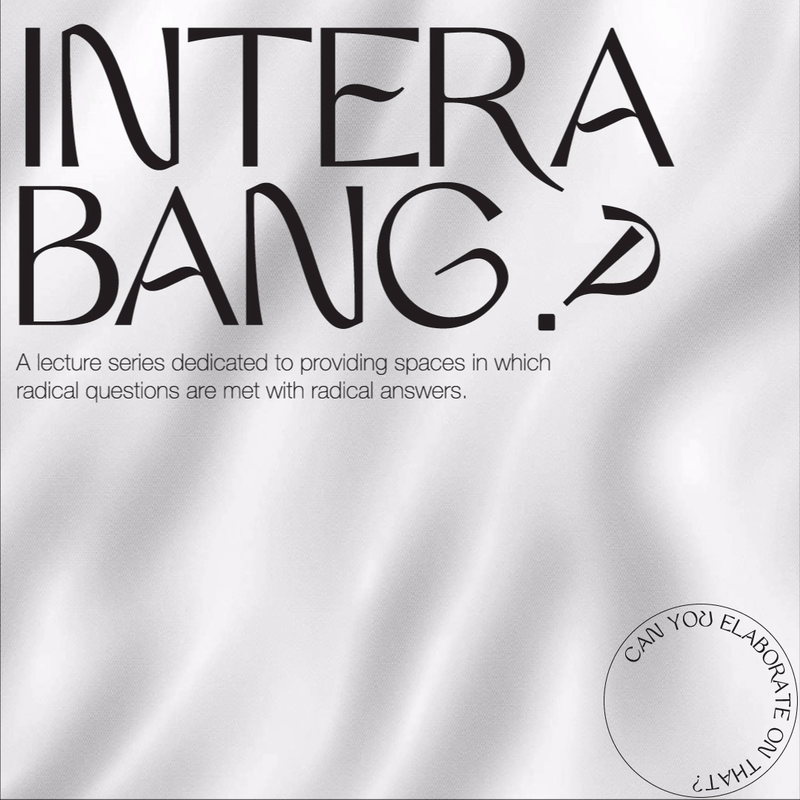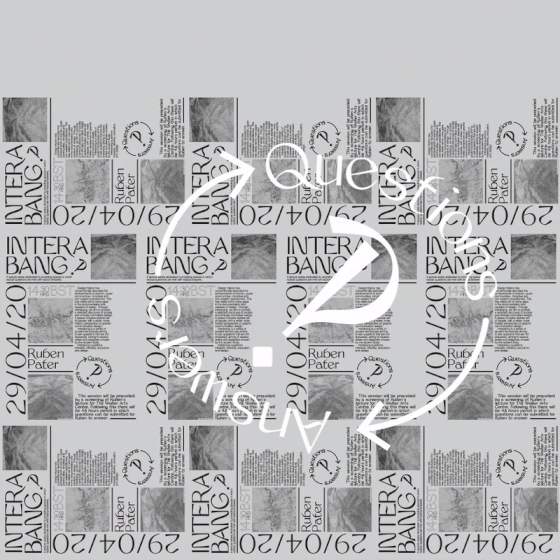 Lectures
The name derives from a punctuation mark combining the question mark with the exclamation mark and symbolizes an ever-questioning nature, but also the urgency for new discourse and expanded consciousness. Supported by the course – and program leaders, Interabang identified the importance of offering a lecture program, that is more inclusive and diverse in terms of its invited lecturers, questioning interests, diversity and design education. Every invited lecturer is asked to not only talk about their practice, but their practice in relation to position, privilege, design education itself and designing towards a forward-thinking future. Through giving a platform to marginalised voices and making the question of privilege and position its main premise, Interabang shapes the future thinkers of tomorrow.